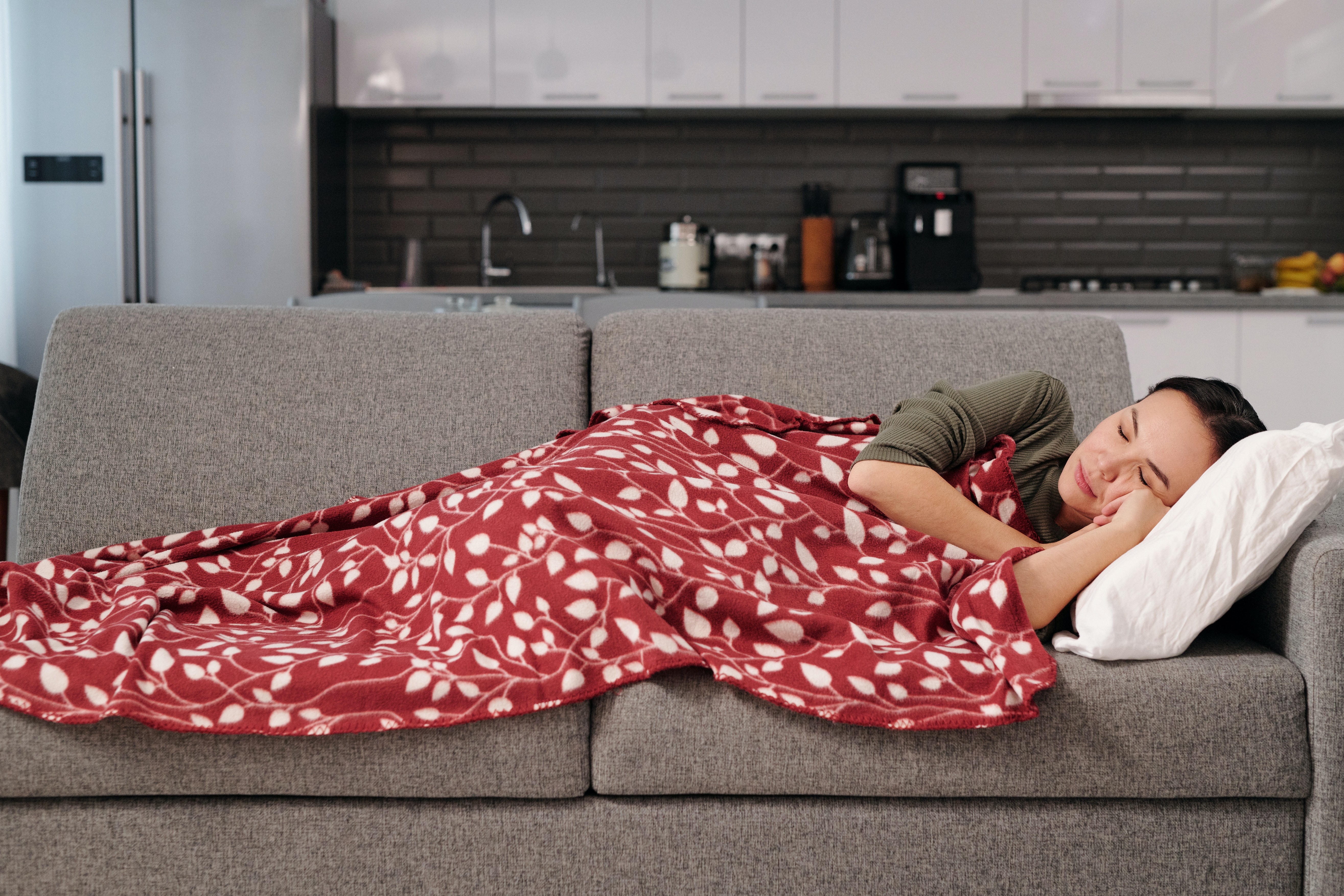 "Dude, if you want to be Poppy, I can totally help you with some makeup techniques. We can go to one of the staging rooms and break out my makeup kit." Jordan couldn't stand the silence as he and Taylor sauntered down the hallway. Though anxious to learn, Taylor was still uneasy about the whole situation, especially about makeup. As Jordan pulled his makeup kit from the bag, Taylor noticed that it was nothing like Shellie's kit back home. This was next-level. There were several varieties of glitter, bold selections of eye coloring, and tons of different brushes.
For the next couple hours, Taylor practiced while Jordan occasionally paused the story-telling to ask Taylor more questions. Taylor coated his entire face in a rich, pink powdered blush. With Jordan's help, he gave himself full eyelashes, bright pink eyelids, a Rudolph-colored nose, and glittery cheeks. Taylor found out that Jordan was in his first semester of a mechanical engineering degree. He was living in an apartment off-campus, but because of his love of dressing up, Jordan was hesitant to have roommates. Somehow, amongst all of Jordan's stories, Taylor was able to tell him of Erin and of his plans to follow her to the main campus.
After Taylor accomplished a somewhat recognizable Poppy look, he asked Jordan about a look to go with Red Riding Hood. "Just be yourself", came an unexpected reply. "Just because you're wearing a dress doesn't mean you have to look like a girl. You can use makeup to enhance your natural features. Because of your deep-set eyes, I'd recommend staying away from dark eye colors. Other than that, have at it. Just play with it and see what you like." Next thing he knew, with some help from his new coach, Taylor had soft skin, defined eyelids, and glowing, sparkly cheeks. He liked the look. It was natural and it felt great to let his creative side through.
Taylor finally looked at the clock, but midnight had come and gone. He was locked out of his dorm and had nowhere to sleep. In an instant panic, he filled Jordan in on his curfew. "Calm down, man. Do you have anything in your dorm?" Jordan asked. "No; I never actually dropped my stuff off." Taylor replied. "Dude, don't worry about it, then. You can crash at my place tonight." With that invitation, relief swept across Taylor.
The boys didn't even bother changing out of their costumes before heading "home". In the cover of night, they made their way to their cars and within just a few short minutes, they had arrived. With nobody else around, Jordan fumbled through the pockets of his bag and found his keys. Once inside, Taylor was not surprised to find colorful furniture and very unique decor. "Sorry I only have one bed, but you can sleep on the sofa", came the invite to Taylor. "Thanks. That's fine," he replied, once again, being polite to his host.
After spending some time in the bathroom removing their makeup, Taylor rummaged through his duffle to find his pajamas. Much to his dismay, he had forgotten to pack them. He didn't really want to sleep in his dirty clothes, and his clean clothes for tomorrow weren't very comfortable for sleeping. "I gotcha covered again, Taylor." Jordan grabbed Taylor's arm and escorted him to the bedroom. "I have lots of pajamas. We can find something you like". Finding something he liked was a new idea for Taylor -- most of the time, he just grabbed what was on top. He was overwhelmed by the variety. Not only did Jordan have a massive selection of character pajamas, but he also had a whole drawer full of nightgowns, footy pajamas, and matching two-piece silk sets.
Toward the back of the drawer, Taylor was drawn to a pink nightgown, folded carefully to display a unicorn's head. The unicorn seemed to stare back at Taylor. "Oh, that nightgown? I love nightgowns because they're comfortable and liberating, but I don't wear this one very often. If it fits you and you like it, you can keep it." Trying not to display his curiosity, Taylor excused himself and returned to the bathroom. Once inside, Taylor carefully removed his costume piece-by-piece. Now down to just his superman briefs, he unfolded the nightgown and slipped it on over his head like an oversized t-shirt. It was a bit snug in the shoulders, but otherwise, it fit just right. Taylor gathered his costume pieces up and stuffed them into his gym bag.
"Nice. I like the way that fits you. It never fit me that well." Jordan admired Taylor's new pajamas. "It's definitely weird wearing a dress for bedtime." Taylor chuckled. "But I like it -- I think it suits me." Now well after 2 in the morning, Taylor turned off his normal Saturday alarms and the boys went their separate ways to climb into their beds and drift off into blissful sleep.
After a few short hours, the early-morning sunlight pouring into the main room made Taylor painfully aware that morning had already come. It sounded as if Jordan was still fast asleep, so Taylor closed the blinds and lay on the couch, completely alone with his thoughts. He peeked under the blanket from time to time to gaze into the unicorn's eyes.
Taylor enjoyed spending a summer week at grandpa's and grandma's house. It was his only chance for quiet time, enjoying the company of his two favorite people in the world. Normally either his brother or sister would go with him, but this time he got to go completely alone – It was a perfect opportunity to fill a backpack with some of Shellie's clothes that she wouldn't miss for a few days. He took a couple of her new panties, one pink with a purple waistband, and the other, light green with butterflies. He dug through her dresser until he found a nightgown he had always admired. "She always gets nice clothes", he thought. "I always get thrift-store specials or plain, boring clothing like all the other boys at school."

After his arrival, he spent the first half-hour unpacking his suitcase into the guest dresser downstairs. He then went up to help his grandma prepare a dinner of chicken and rice. After family prayer, Taylor quietly said goodnight and headed downstairs to go to bed. Once Taylor was sure to be alone, he changed into his borrowed panties and nightgown and cuddled into the sheets.
Taylor was snapped out of his daydream memory by the sound of Jordan stirring in the bedroom. He sat up on the couch with the blanket on his lap just as Jordan emerged from the bedroom, still in his lime green footy pajamas. "Good morning, sunshine." Jordan was the first to break the silence. "Good morning", Taylor cordially responded. "Want some breakfast? I have some cereal and pop-tarts." Taylor just chuckled "Sure; that's about all I have at home, too."
In between bites of cereal, the two chat about their future plans on campus. Jordan didn't initially want roommates because he was obsessed with dressing up. He wasn't sure how roommates would handle it. But before long, the invitation for Taylor to move in with him had been extended. "Thanks, but I was hoping to live in the on-campus dorms where I'll be close to Erin. I'll be assigned random roommates if I don't have anyone specific signed up for the other spot." After some further conversation, Jordan decided to entertain that idea. It'd be fun to have two new friends, and it'd be refreshing to have a roommate that could accept him.
The conversation was cut short by a phone call from Erin. Taylor and Erin discussed the tour, and Taylor introduced Erin to Jordan and shared their new plans. After the phone call, Taylor and Jordan exchanged phone numbers and took turns in the bathroom getting ready for the day.