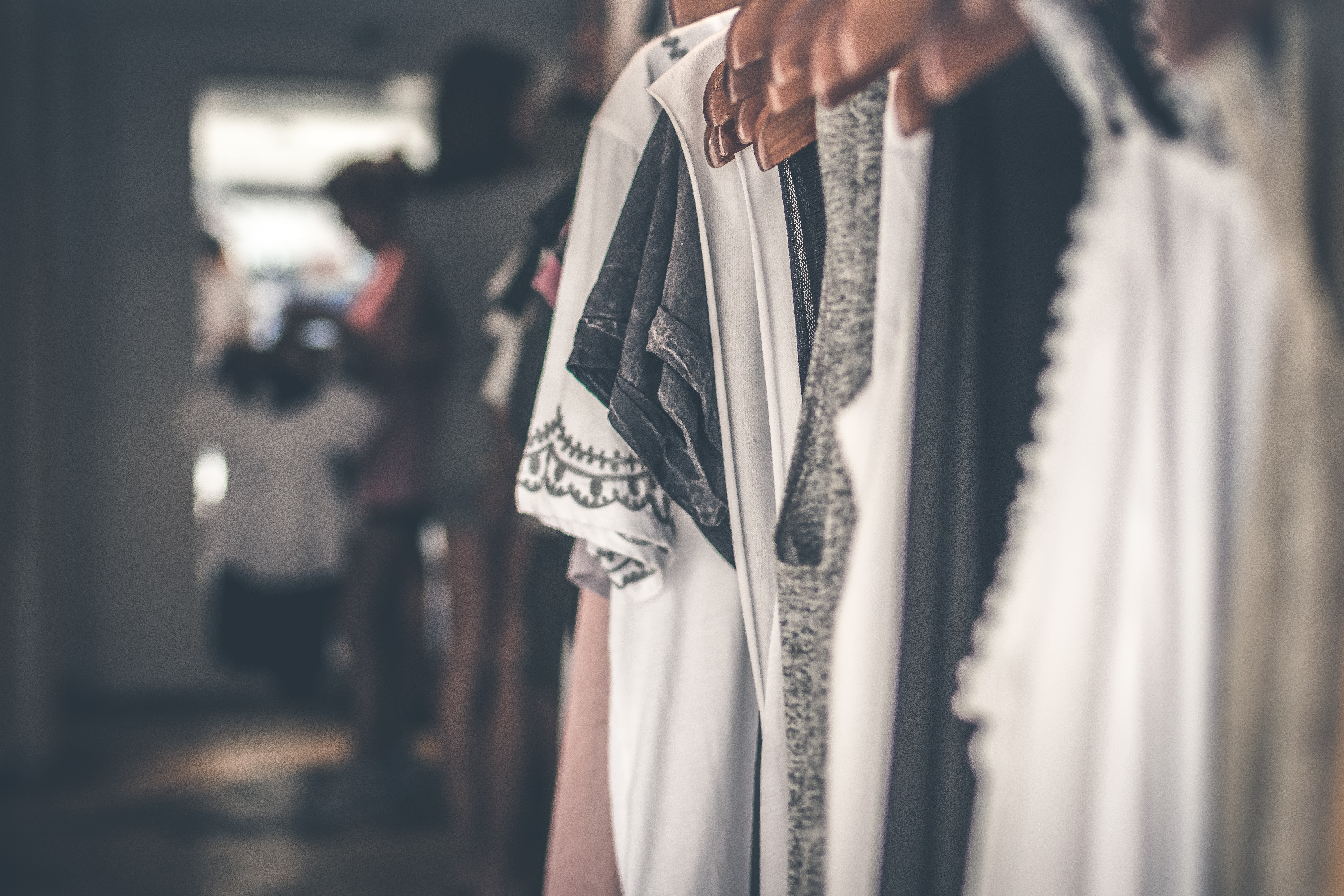 Taylor had made it a habit to slow down and peer through the front glass of a local dress boutique every time he walked by. This boutique always graced the community with the latest fashion. The price tags he managed to pick out made it clear that he would never afford anything in the shop, but he often used these creations as a springboard for outfit ideas. His feminine wardrobe consisted primarily of pajamas and loungewear, but more formalized clothing was on his radar. He could never justify spending very much money on things he would not wear on the street.
This time, passing the boutique, a unique dress caught his attention. The yellow and white gingham dress featured a flattering, fitted waist. An oversized bow put a perfect finish on the matching sash. All the trips past the boutique converged into this single trip. He had been waiting forever for this dress. Without stopping, he carefully took a mental note of every little detail.
Wasting no time upon getting home, Taylor set out to obtain his dream dress. As expected, the triple-digit price tag of the online boutique dashed his hopes. Undeterred by his financial obstacle, he searched for more economical alternatives. Naturally, his local big-box store did not produce any quality results. Additionally, the complexity of finding specific styles on his favorite online retailers led to empty shopping carts. Doing an image search came up with few results which would not break the bank. Owning this dress seemed like just another pipe dream.
Taylor remembered his mom altering gowns, making pajamas, and fixing clothing that he and his brothers had carelessly destroyed. He would sometimes help her cut material. He even attempted to use the sewing machine occasionally, having varying degrees of success. His dress was a straightforward design. Could his shallow experience, paired with an adaptable pattern, be enough to pull it off?
The next day, Taylor dropped in to visit his mom, hoping to gain ownership of an extra sewing machine from her collection. He knew that she would probe about his intentions. Repairable clothing always found its way to her. However, he was going off to college. Maybe his desire to be more independent was just the excuse to win the argument.
After what seemed like hours, Taylor felt like he had won the lottery. Hurriedly, he placed his newly acquired prize into the trunk of his car and headed to the store.
His hopes of finding the perfect material waned as he wandered through the isles of the supercenter. Taylor was no stranger to the fabric shops of the big city, and this small-town market paled in comparison. He eventually tracked down a bolt of banana-yellow gingham. After a brief consultation with the pattern book, Taylor found only a single design in stock that resembled his dress in the boutique. He thought that finding buttons, thread, and chunky ribbon for the sash concluded his quest. But much to his dismay, while working his way toward the self-checkout, he had to find alternate routes through the store to avoid awkward encounters with people he knew.
Once home, Taylor ate his pop tart dinner, and the real work commenced. Firstly, the fabric went into the washer. In the meantime, he roughly cut the pattern, pressed the individual pieces, and prepped the machine. Once the material was dried and pressed, Taylor laid it out, with the pattern pieces falling perfectly into place. His confidence soared higher with each scissor stroke. It was already coming together in his mind. This dress was to be even better than the dress which inspired it.
Attempting an all-night project was not out of character for Taylor, but his past night-time projects had not required much precision. He pressed on, determined to finish by morning. He carefully stitched the bodice together, doing a test fit as soon as possible. Looking in the mirror, he imagined himself twirling in his not-yet-existent skirt.
Assembling the skirt was a first for Taylor. With only four individual pieces, he effortlessly recreated the skirt of his dream dress.
Aside from the final details, only one step remained. The bodice needed to be attached to the skirt. Taylor carefully found the center of both pieces and pinned them together. He couldn't pass up the opportunity to do another test fitting. After some minor adjustments, everything lined up perfectly. The two halves were ready to be permanently conjoined. Before long, Taylor had a stunning, hand-crafted, banana-colored gingham dress. It was beautiful, but it looked unfinished without the sash and buttons. Taylor pushed forward, adding each detail carefully until the dress was complete. There was a feeling of satisfaction and pride. What was previously out of reach was now within grasp.
As the first rays of sunlight entered the room, Taylor anxiously stepped into his new creation. Carefully, he placed each of the buttons through their designated slots. Lightly swaying back and forth in front of the mirror, it seemed like the sole purpose of the sunrays was to make the dress glisten like gold.